About The Author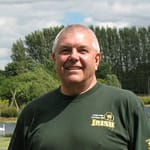 I was born in the Bournemouth area, in the suburb of Lilliput, which is on the edge of Sandbanks Peninsula, now one of the most expensive places to buy a property in the world.
Growing up I never realised that this beautiful part of Dorset on the south coast of England was home to so many famous people. To me it was just a great place to live, with miles of golden sand beaches, and a wealth of history going all the way back to the Iron Age.
I have worked in the computer industry since I graduated from university, but with the internet reaching new levels of sophistication in the late 1990's I decided to turn my hand to writing to try and earn some extra money, developing my own web sites later writing on other sites, which started to spring up.
---
History Of Famous People From Bournemouth
Since Victorian times, Bournemouth has been a popular seaside town on the South Coast of England, and a highly desirable place to retire to as well as to live. In recent years, especially with the development of nearby Sandbanks Peninsula into a millionaires paradise, many more rich and famous people have bought properties in the area.
Even our next door neighbours when I was growing up had a connection to show-business. My Mum excitedly called me one day to say that Bruce Forsyth and Morecambe And Wise had visited our next door neighbours. Sadly we no longer live in the affluent village of Lilliput, on the edge of Sandbanks. My Mum sold the house that I grew up in in 1978 for £25,000. Today it's worth well over £1,00,000. If only we knew back then how affluent the area would become.
I started writing online in the late 1990's and joined the writing site Squidoo in January 2008 as an author, where I began work on a series of pages about Bournemouth, Poole and other places in the area where I grew up.
It was while I was searching for information about Bournemouth that I came to realise that there were so many celebrities who had a connection to the Bournemouth area. The more I searched, the more people I found and quickly realised that this was big enough for a project on it's own.
I therefore created a page on Squidoo for Famous People From Bournemouth, but then sadly Squidoo sold out to another web site, Hubpages, much to the disgust of it's many authors, who over the years had formed a great community. For many of us, the sale of Squidoo was considered a bad move, as we feared, visitors to our articles dropped sharply as did our earnings.
Rather than allow my research about people from Bournemouth to flounder and realising too that there was scope for far more than just a web page about this topic, I finally bit the bullet and decided to create this site.
I hope you enjoy exploring this list of famous people, and if you find that you know someone with a Bournemouth connection who is not on the list, please let me know. If you enjoyed your visit to this site, a share on social media (Facebook, Twitter etc) is always appreciated.
---
My Other Pages About The Bournemouth Area
As well as this site, I have written several other pages about the Bournemouth area, which I hope you will visit to learn more about this beautiful area of the English south coast.
---
Image Attribution
While I always try to use my own images on my web sites, this is not always possible, and so this site contains a number of images that I have curated from the web, and which are all used under a Collective Commons License.
If it has not been possible to give full attribution to the owner/creator of an image on the page(s) where it has been used, it is listied below.
Thanks very much to Pixabay for the use of their vector graphics clipart on our category pages.
---
Privacy
Our privacy page provides details on the information that we retain on visitors and how we use this to help improve our website.
It also details our use of cookies and our use of advertising.