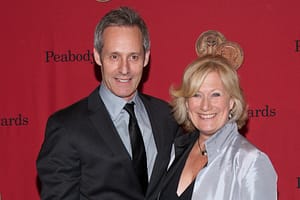 Jayne Atkinson was born in Bournemouth in 1959 but at the age of 9 she moved to Hollywood in Florida with her parents and was the Homecoming Queen at Pine Crest School in 1977.
She studied communications at Northwest University and became involved with the Yale Drama School.
After various roles on stage, Jayne appeared in some well known films, that include Free Willy, Free Willy 2, The Village and Syriana.
Jayne is best known however for her television role as Karen Hayes in the American drama series 24 where she starred opposite Kiefer Sutherland. She has also starred in other television dramas including Criminal Minds, The X Files, Law And Order and The Practice.
She has been married to Michel Gill since 4rd October 1998 and they have one child.
Curiously enough, I grew up in Bournemouth and have also lived in Hollywood, Florida. It's amazing what you learn when you do research about your home town.
---
Jayne Atkinson Videos
---
More Information About Jayne Atkinson
Image Attribution
Image of Jayne Atkinson and Michael Gill used under a Collective Commons License from https://commons.wikimedia.org/wiki/File:Michael_Gill_and_Jayne_Atkinson_2014.jpg